Watch on-demand today!
The Benefits of Upskilling to Adapt to the Modern Workplace
Stay competitive in today's market
Topics of Conversation
In this webinar, we will cover:
How Upskilling Contributes to Career Planning

Benefits of Upskilling for Organizations and Employees

What Industries or Sectors Benefit Most from Upskilling

Differences in Traditional vs Non-Traditional Upskilling Pathways
Join our speakers for a discussion about how they've helped create and develop the future of virtual reality technology for education.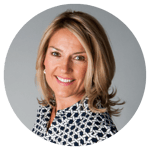 Christine Janssen
Founder & CEO of Edstutia, & Long-Time Instructor
Chris is a Clinical Associate Professor, the Director of Entrepreneurship, and the Program Director of the online MS in Management degree program in the Gabelli School of Business of Fordham University. She also co-founded the Fordham Foundry, Fordham's small business incubator, in 2012.
Yogini Joglekar
Founding Faculty & Head of Operations at Edstutia

Yogini brings over two decades in higher education administration. She has designed experiential management education programs that were created in tandem with corporate partners to bridge talent gaps, and support student success from applications through post-placement.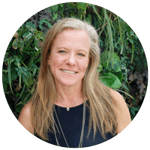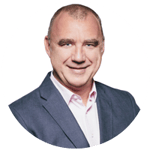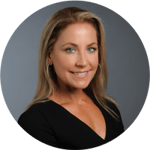 Dr. Julie Goldman
Edstutia Instructor, Award Winning Entrepreneur & Speaker
Dr. Julie Goldman is an idea machine. For over 17 years Julie led The Original Runner Company from a niche idea to an event industry staple worldwide. Julie's expertise in small business growth and innovative marketing style, grew her client list to include Kim Kardashian, Kevin Jonas, Robert Herjavec, Michael Jordan, Neil Diamond and Tracy Jordan (to name a few).
Olivier Courtois
Leadership Advisor & Director of Executive Development
Olivier works with global firms, growing startups, world leaders, top teams, high potentials and entrepreneurs who aspire to raise their game. He has 35+ years of experience as an entrepreneur, leader, trainer in Management & Negotiation, senior facilitator in leadership on 5 continents. He's also a keynote speaker as well as an accredited Executive & Top Team Coach.
Beth Yoder
Founder & CEO of P3Hired, & Recruitment Specialist
Beth has over twenty years of experience in Talent Acquisition, Recruiting. Management and Planning with a proven track record of leading successful recruiting efforts for both nonprofit and corporate partners; from Fortune 500 companies, high-growth firms to small/midsize start-ups. Her company extends her expertise through helping identify and attract the talent companies seek.