Join us for an online event...
The Promise of VR/AR in education
Now available on-demand!
Learn more about Edstutia
In this webinar, we will cover:
How VR and AR can create the best of both virtual and face-to-face environments to enhance hybrid learning

How to make content stick and enable experiences with this new tech

What learners can get out of VR/ AR

Tech support/background for using VR/ AR in education

The promise of VR and AR in employable talent
Join our speakers for a discussion and Q&A about how they've helped create and develop the future of virtual reality technology for education.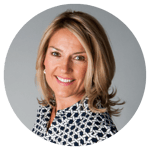 Christine Janssen
Founder & CEO of Edstutia, & Long-Time Instructor
Chris is a Clinical Associate Professor, the Director of Entrepreneurship, and the Program Director of the online MS in Management degree program in the Gabelli School of Business of Fordham University. She also co-founded the Fordham Foundry, Fordham's small business incubator, in 2012.
Yogini Joglekar
Founding Faculty & Head of Operations at Edstutia

Yogini brings over two decades in higher education administration. She has designed experiential management education programs that were created in tandem with corporate partners to bridge talent gaps, and support student success from applications through post-placement.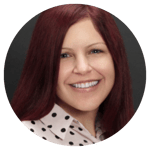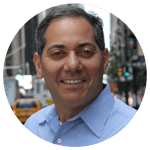 Holly Winn
Founder & Growth Consultant at BranDimensional
With more than 12 years of experience in areas of marketing, product and project management, and data analysis, Holly is adept at bringing multi-faceted projects to fruition, increasing equity and value over time, and running successful multi-channel campaigns to captivate audiences.
Lyron Bentovim
President & CEO of The Glimpse Group
Mr. Bentovim currently serves as The President and Chief Executive Officer of the Glimpse Group, a Virtual Reality (VR) and Augmented Reality (AR) platform company. He has 25+ years of leadership, operational and Investment experience and has led multiple public and private technology companies.